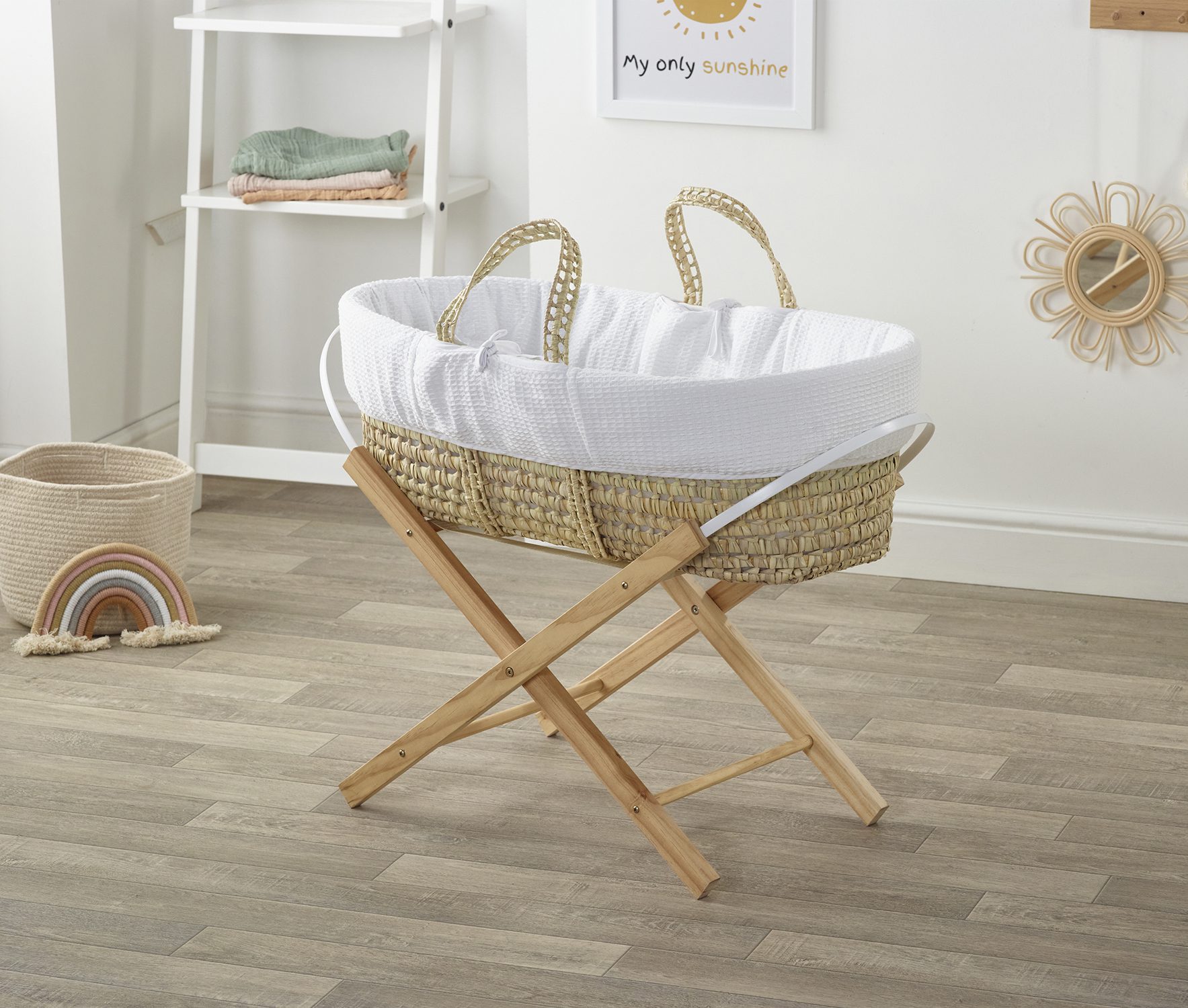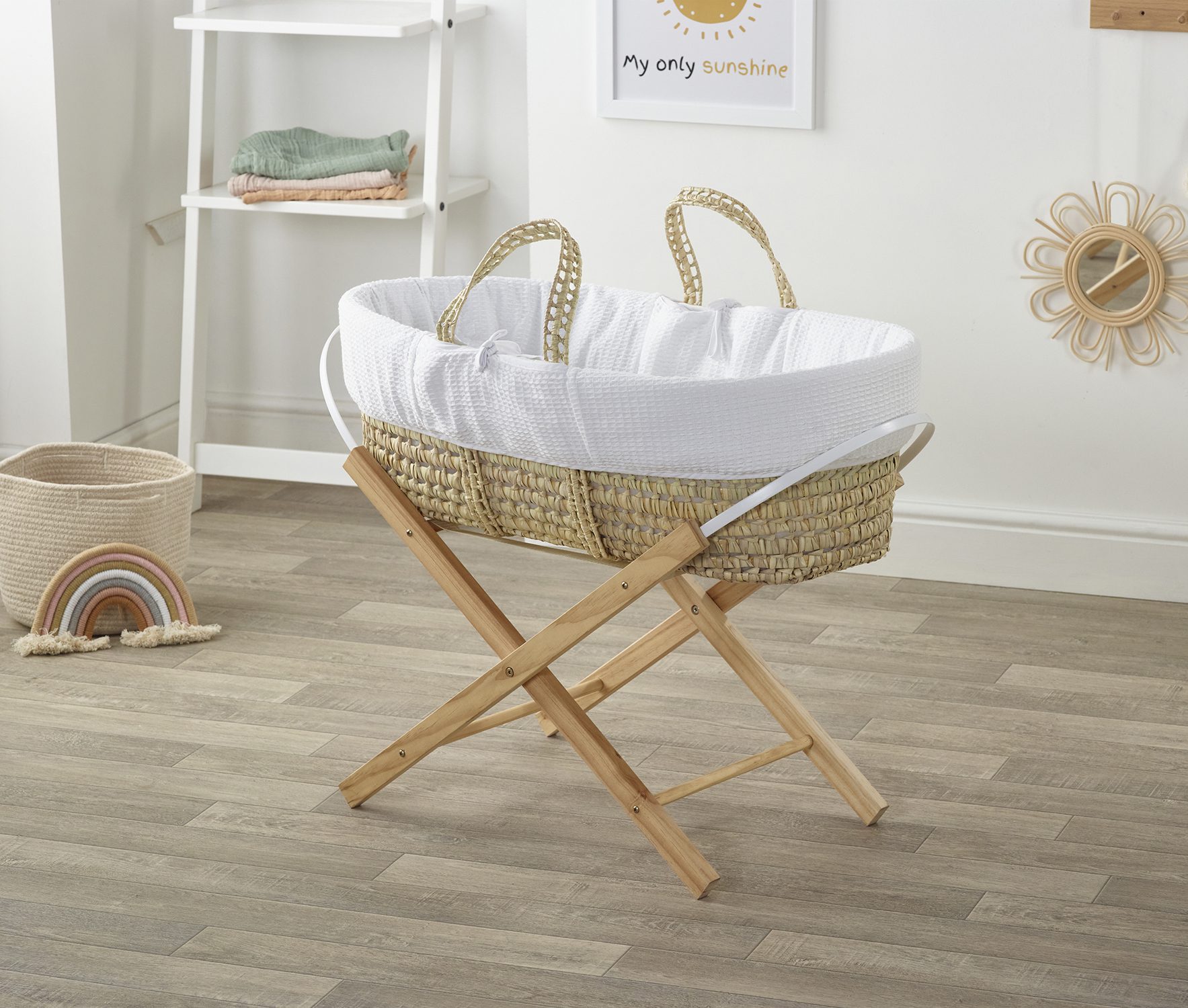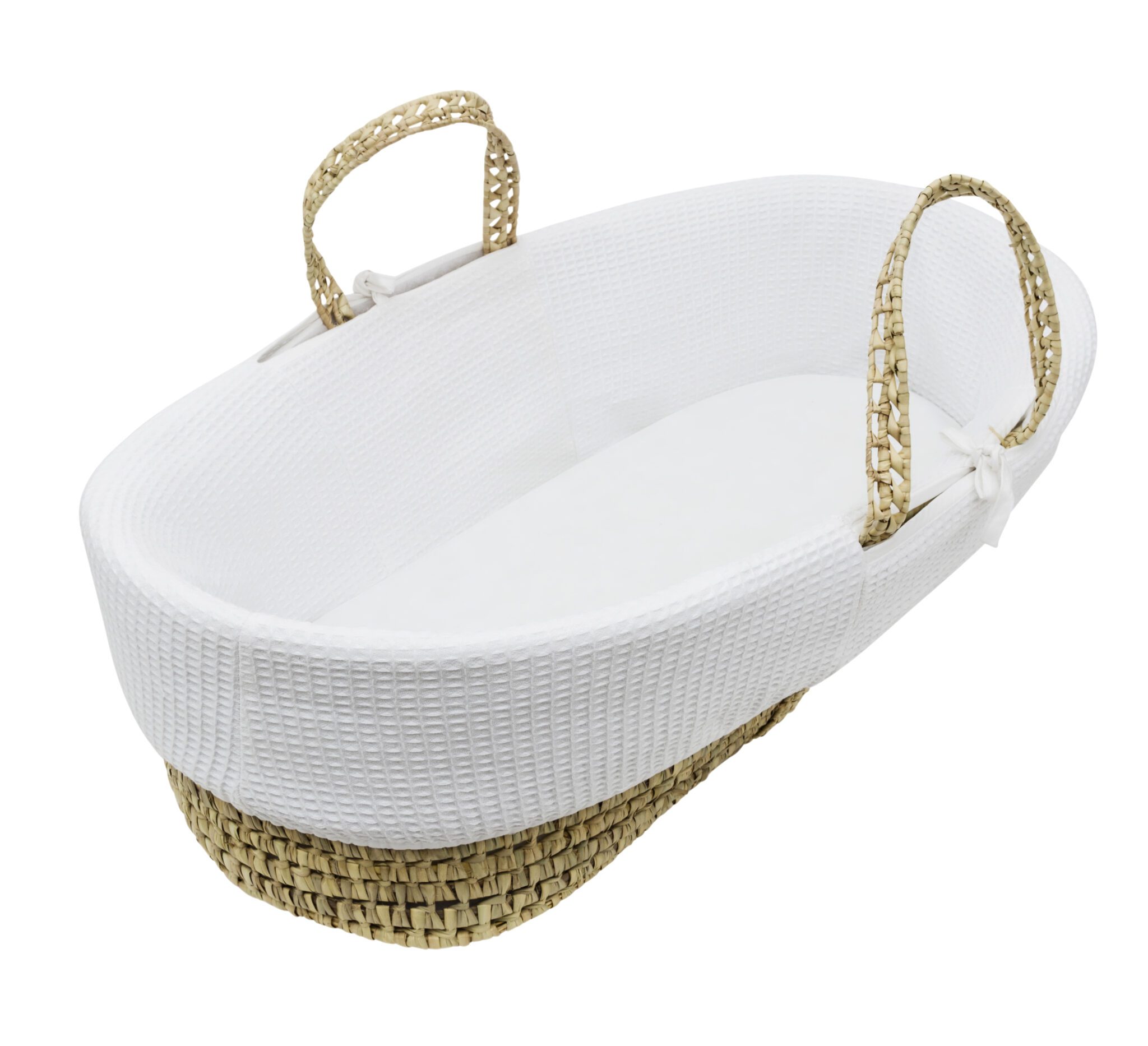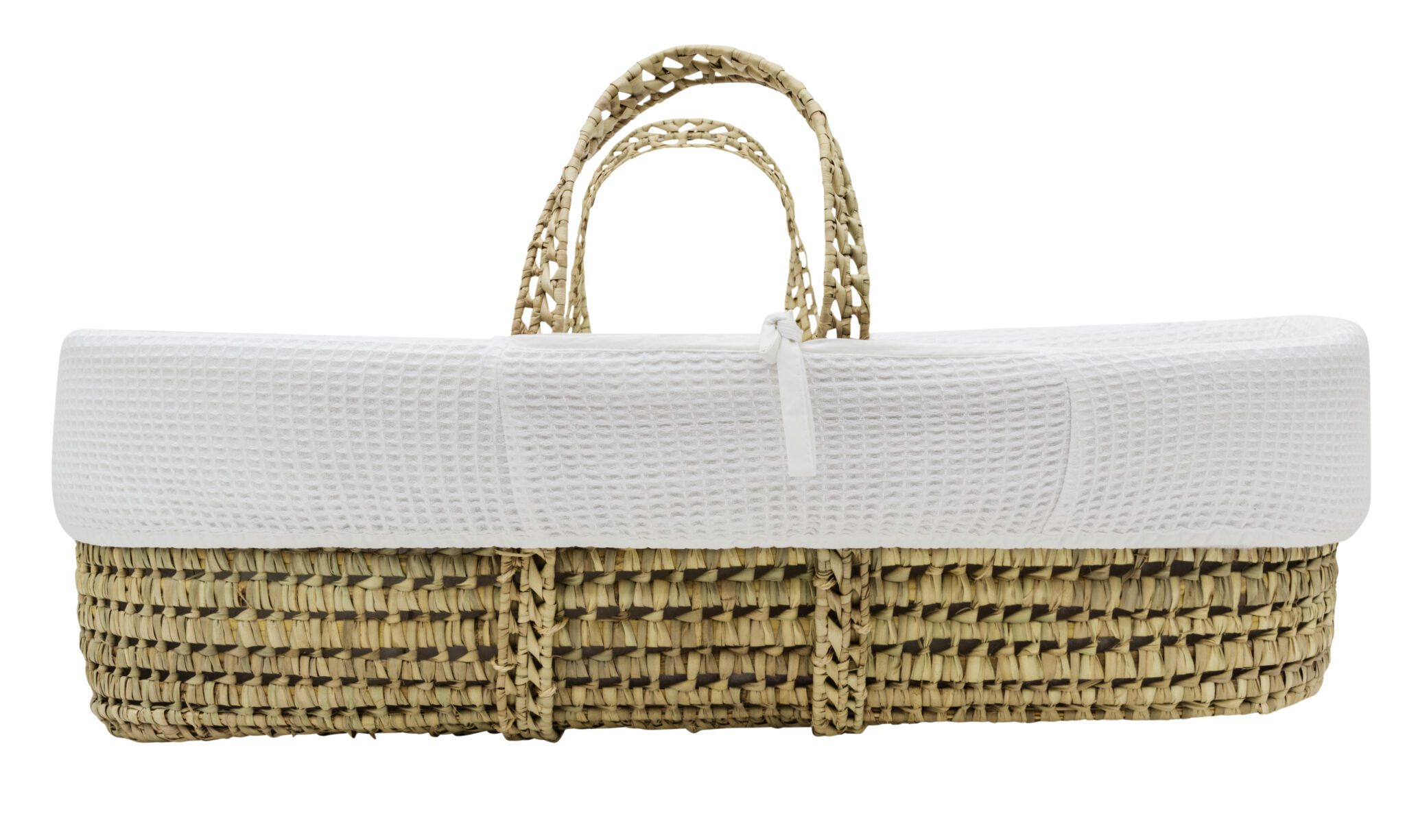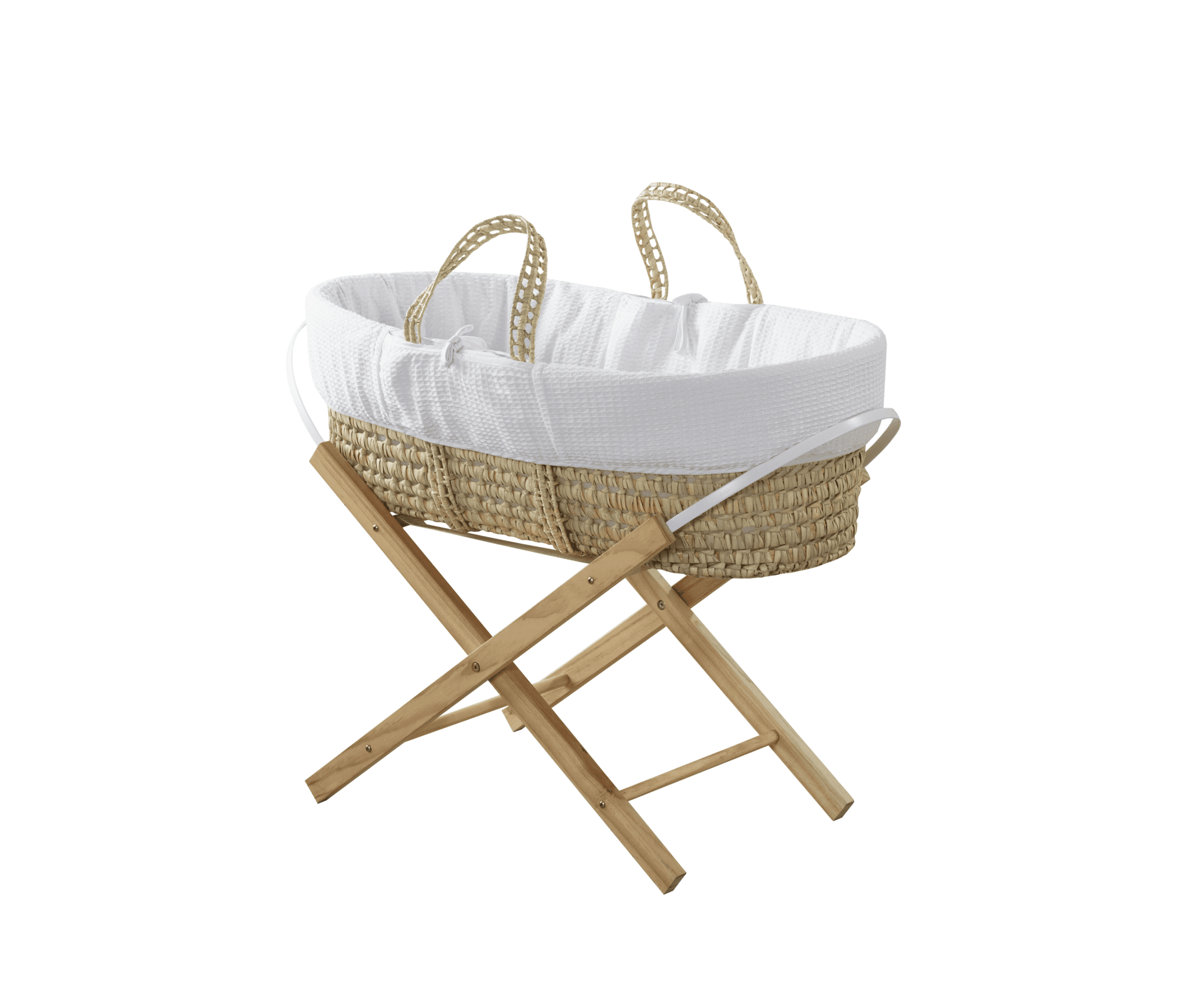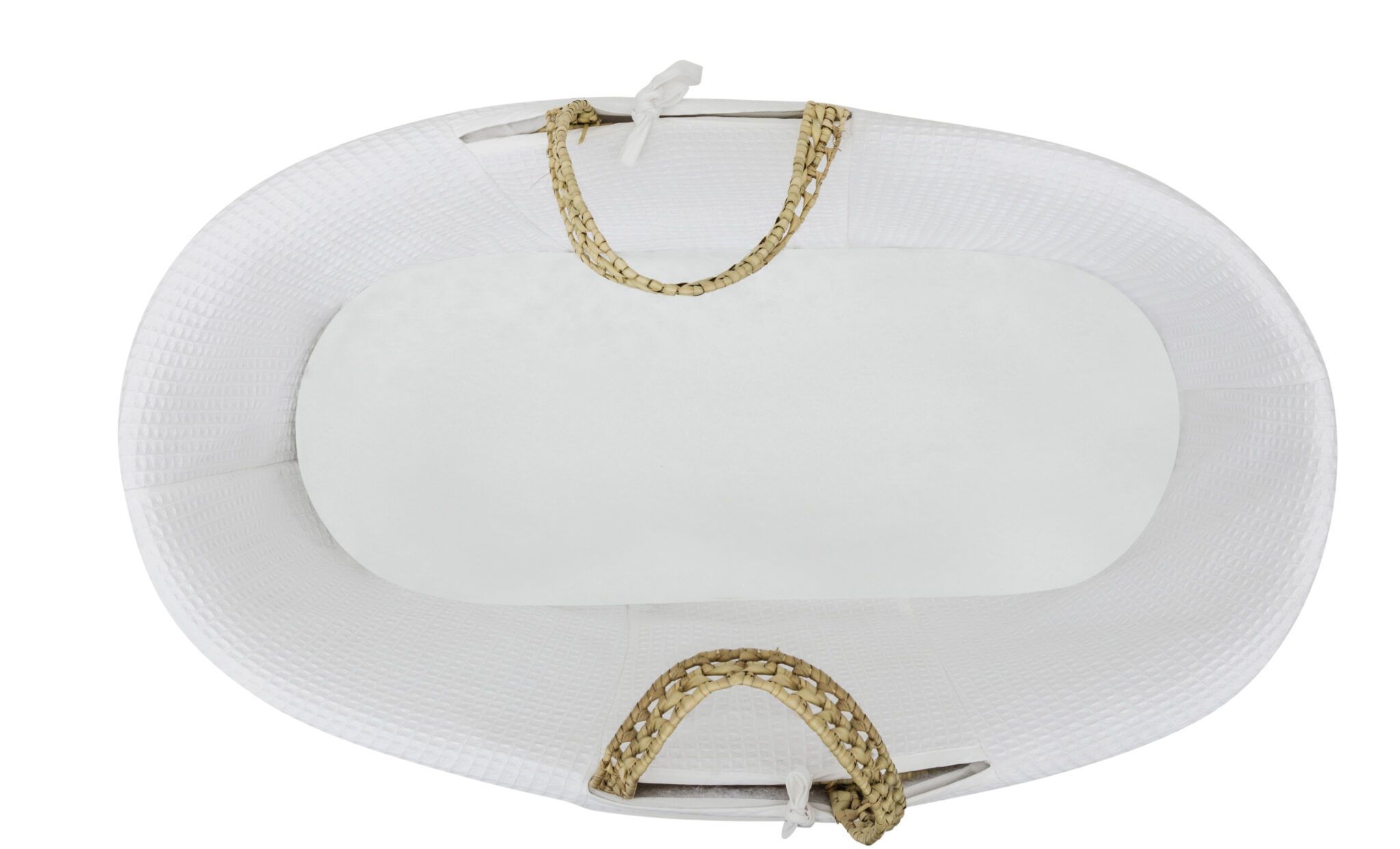 Suitable for newborns
In Stock
Hoodless White Waffle Moses Basket
Suitable from newborn, this handmade palm Moses basket is the perfect baby bed for your little one and will send them to sleep in next to no time.
9 in stock
More about the Hoodless White Waffle Moses Basket
Bedding made with 100% cotton
Fully lined palm moses basket with removable lining and mattress
Basket lining and quilt removable machine washable covers.
Designed with your little one's comfort at the forefront of our minds, this Moses basket is a practical essential during your little one's first weeks. It's the perfect starter bed for your little one. The basket is handmade and uses 100% Cotton Waffle bedding with a comfy padded surround. It comes with a comfortable mattress which is water-resistant and breathable. The cotton bedding and mattress cover is washable, just in case of any little spillages! Manufacturers warranty is 6 months. Crafted with the utmost care and your little one's well-being in mind, our Moses basket is the epitome of comfort and practicality for your newborn. As the perfect starter bed, it offers a cosy haven during those early weeks. Handcrafted to perfection, this Moses basket is a testament to the art of fine craftsmanship and the highest quality materials.

MANUFACTURED IN BRITAIN

MADE WITH SUSTAINABLE MATERIALS

EXTRA PADDING FOR EXTRA COMFORT
Accessories included
Padded Moses Basket Mattress
Assembly required?
Yes
Product Height
30 cm
Product Length
84 cm
Product Width
46 cm
Product Weight
2.3kg
Base Dimensions
Base size: W31cm x L68cm
Warranty
6 months
Material
Palm
Product Type
Palm Moses Basket
Stand Supplied
No
Age suitable to use
From birth 6 months or up to 9kg
Product Code
10177