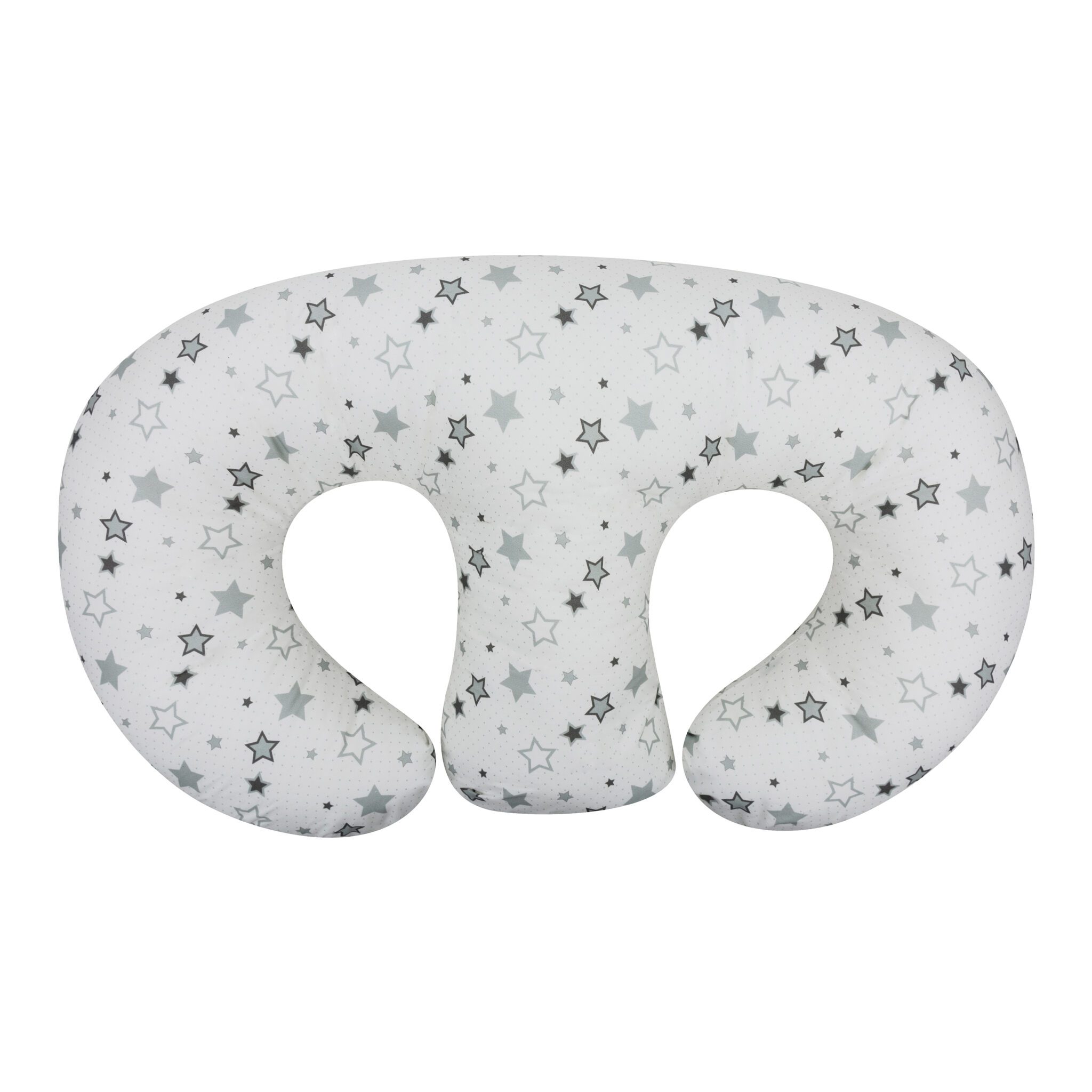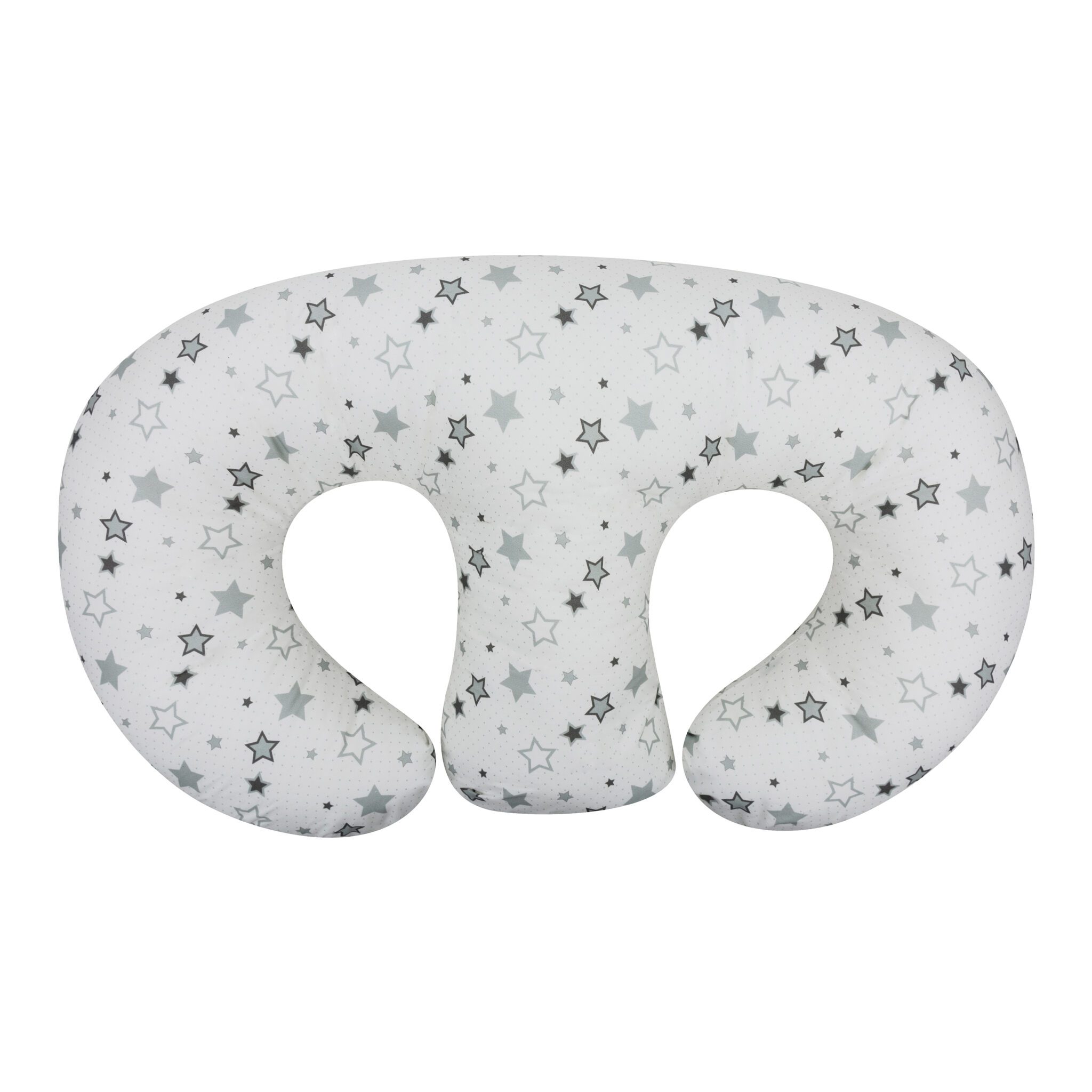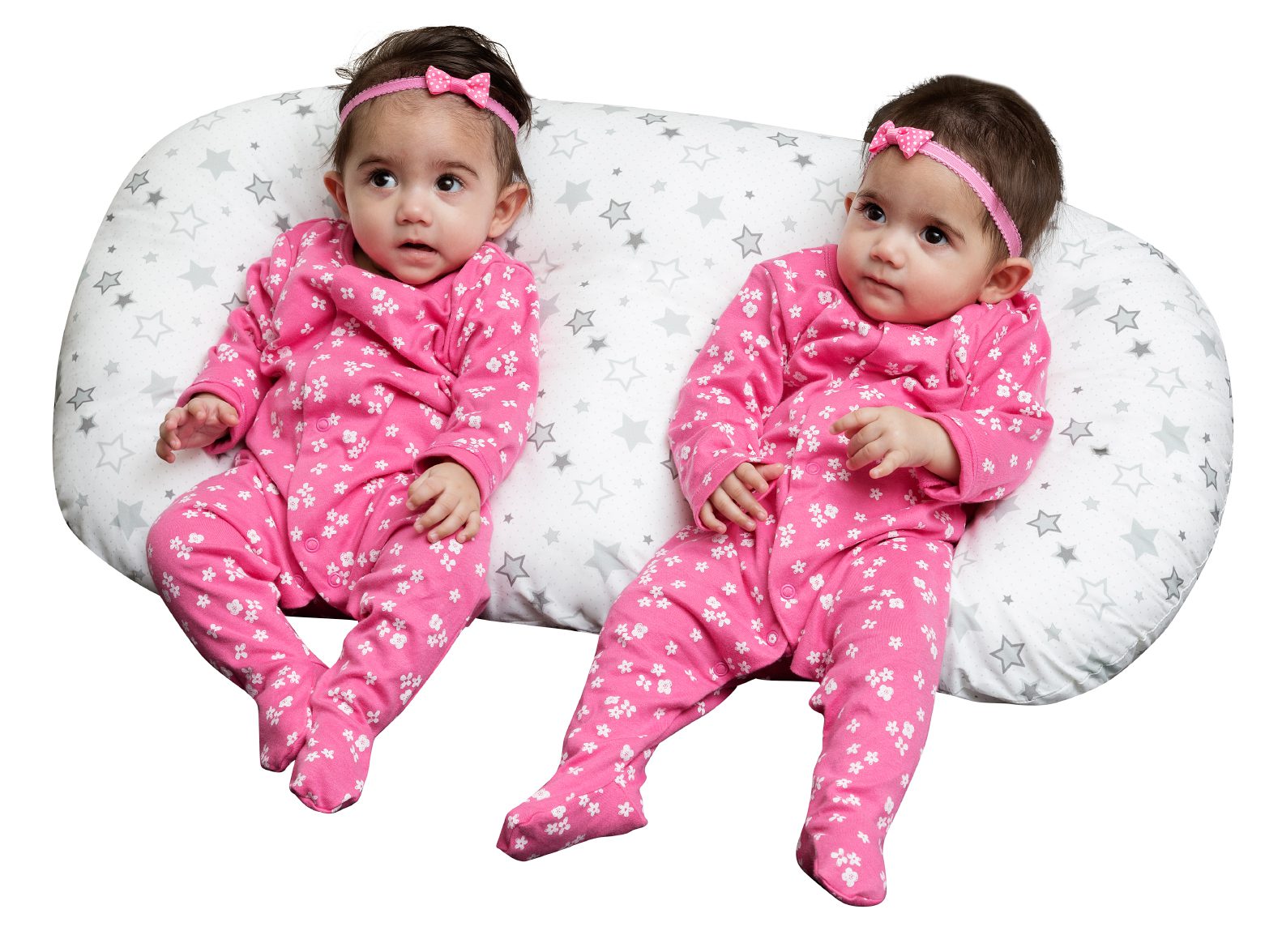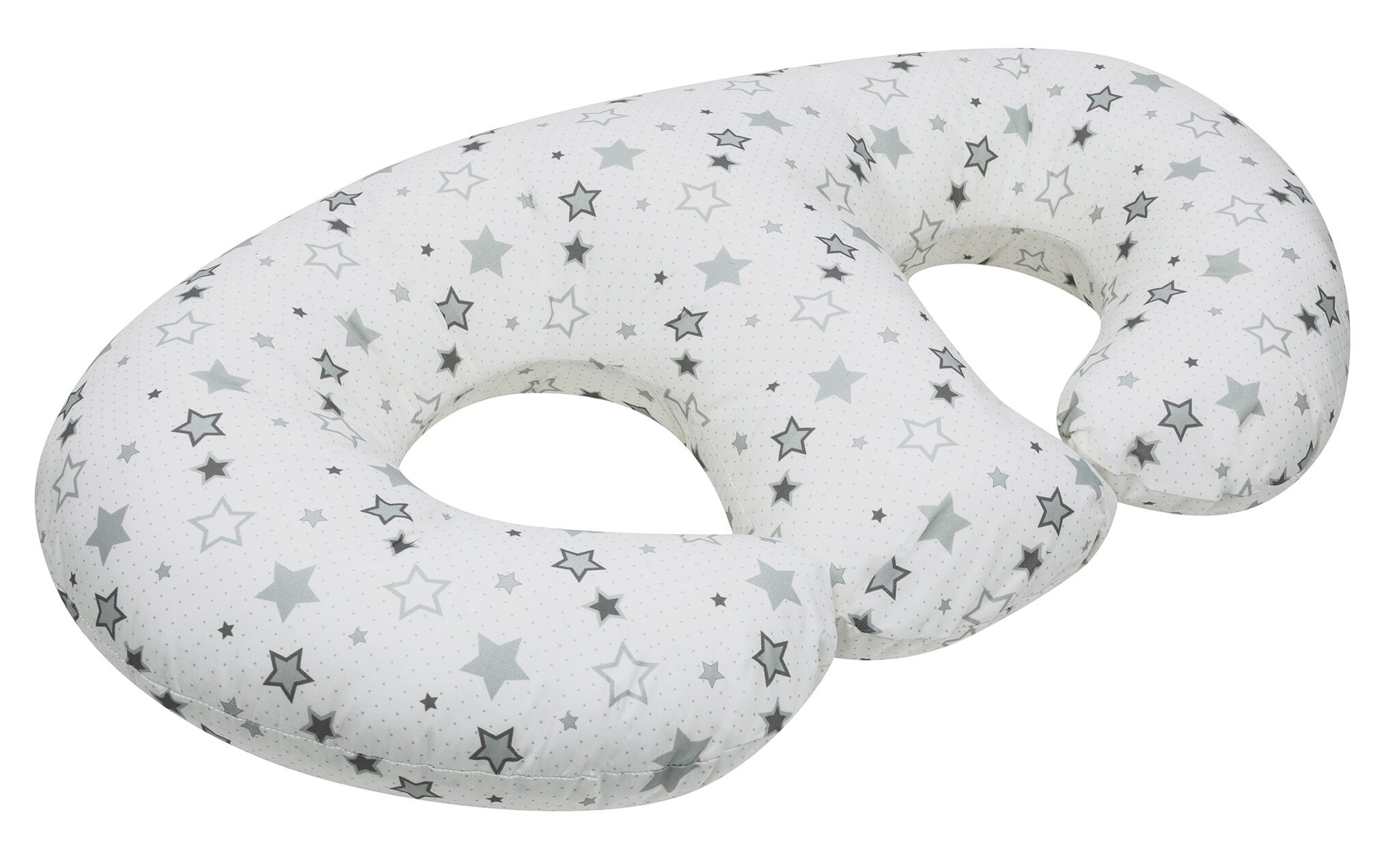 Suitable for newborns
In Stock
Stars Twin Nursing Pillow
One of our best sellers our Twin Nursing pillows have been a life saver for parents who have had more than one baby, perfect for bottle feeding and tummy time!
192 in stock
More about the Stars Twin Nursing Pillow
Soft and Durable
Helps support you and your baby
Easy removable and washable cover
This Kinder Valley Twin Nursing Pillow conforms to all necessary Safety Standards. The pillow is suitable from new born and the shape allows your twins to position themselves comfortably for feeding and takes away any strains and pressures off you.
This Kinder Valley Twin Nursing Pillow is the perfect aid for feeding your twins and it can also be used as a sitting aid, and for tummy time as your little ones grow. The printed cover is made from our soft easy care Polycotton and can be easily removed and washed.
This Twin Nursing Pillow has a zipped cover which can be removed and machine washed in case of any accidents.
This pillow is not suitable for overnight sleeping and do not leave your babies unattended when using the pillow.

MANUFACTURED IN BRITAIN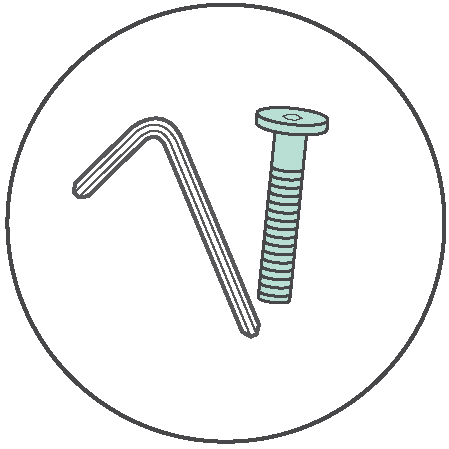 Easy Assembly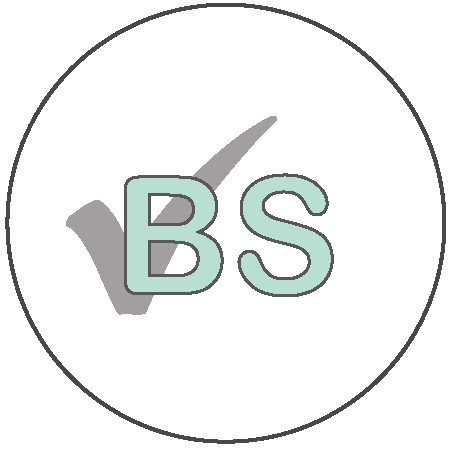 Conforms to British Standards
Product Height
14.5 cm
Product Length
44 cm
Product Width
83 cm
Product Weight
0.9 Kg
Material
Polycotton
Product Type
Nursing Pillow
Stand Supplied
No
Age suitable to use
Nursing
Product Code
20027