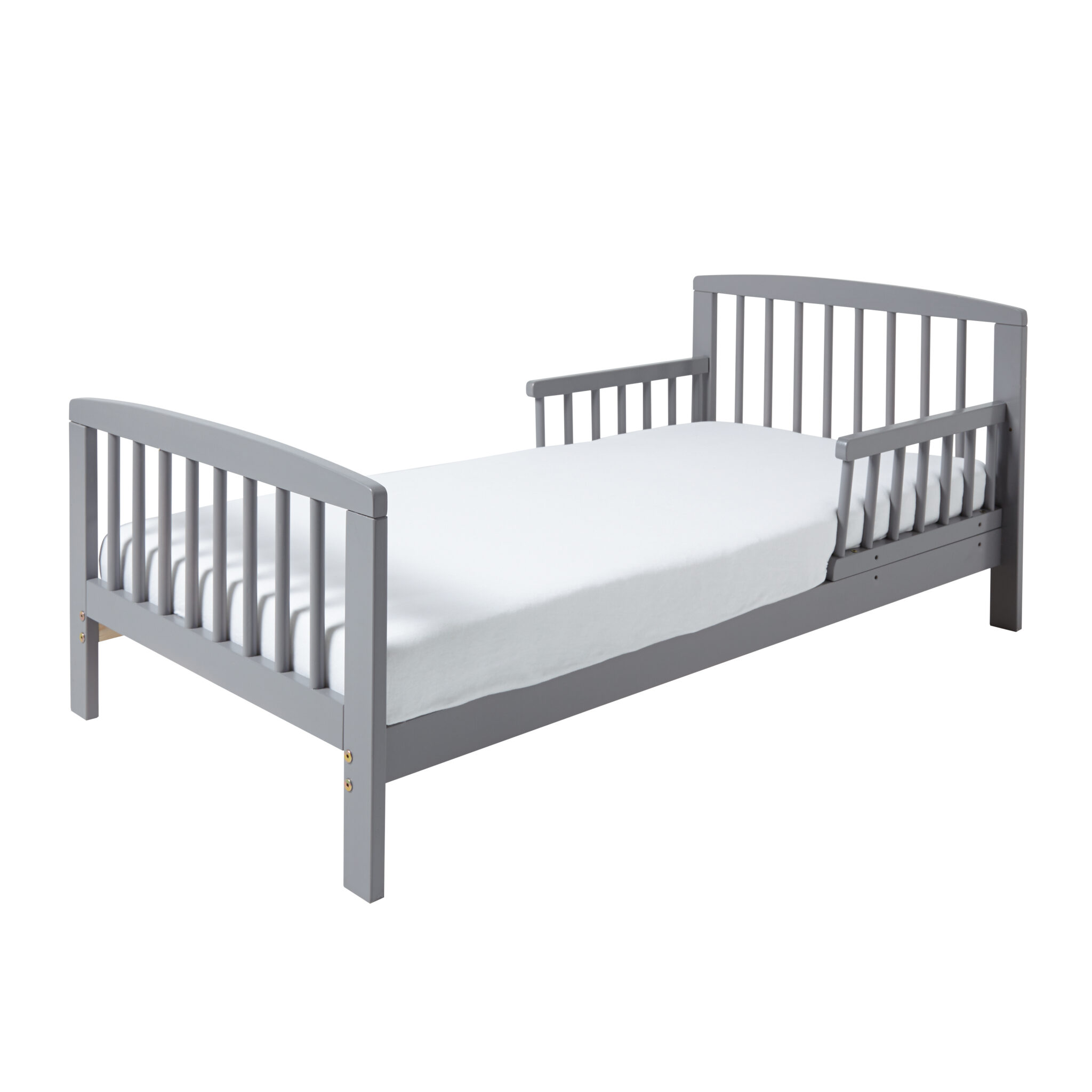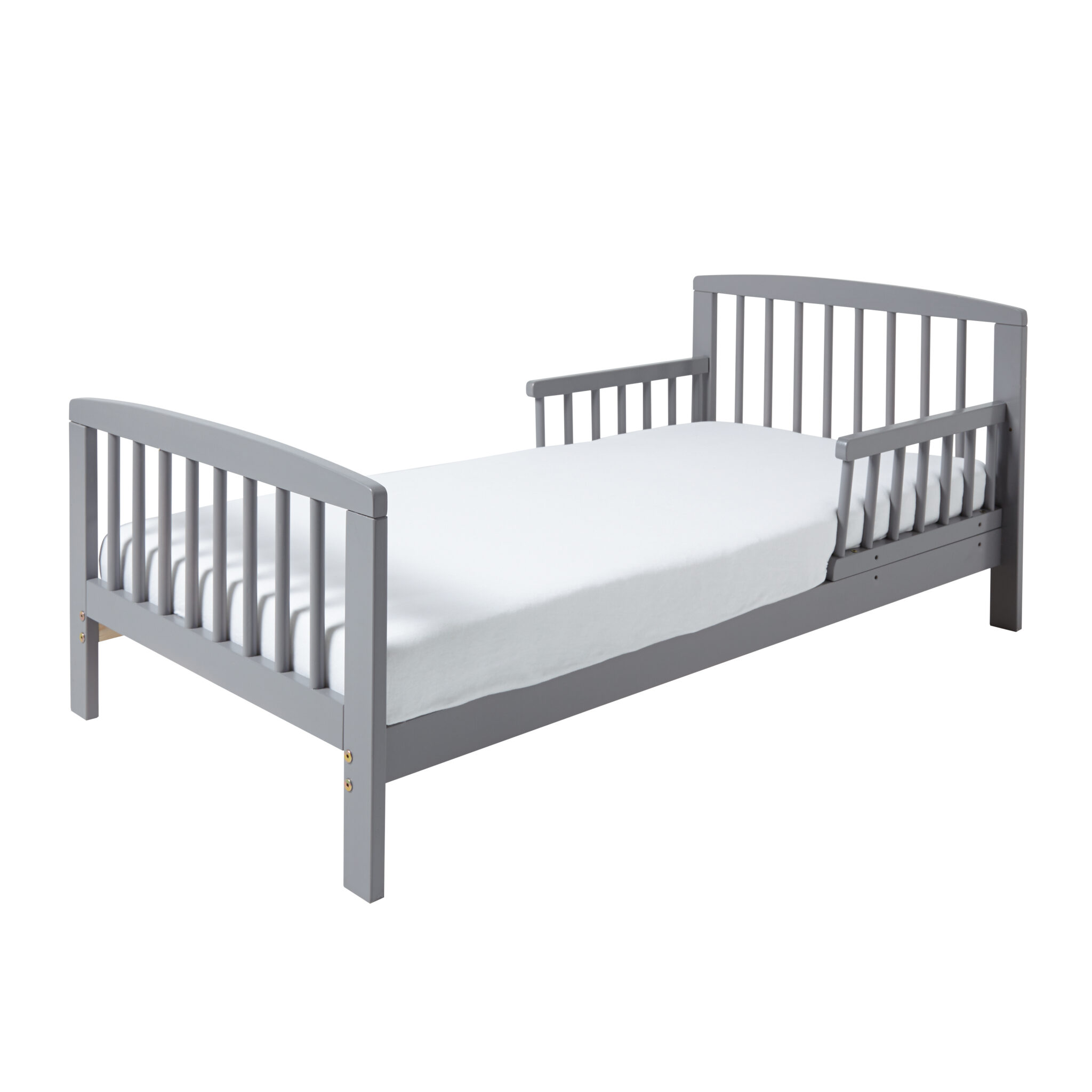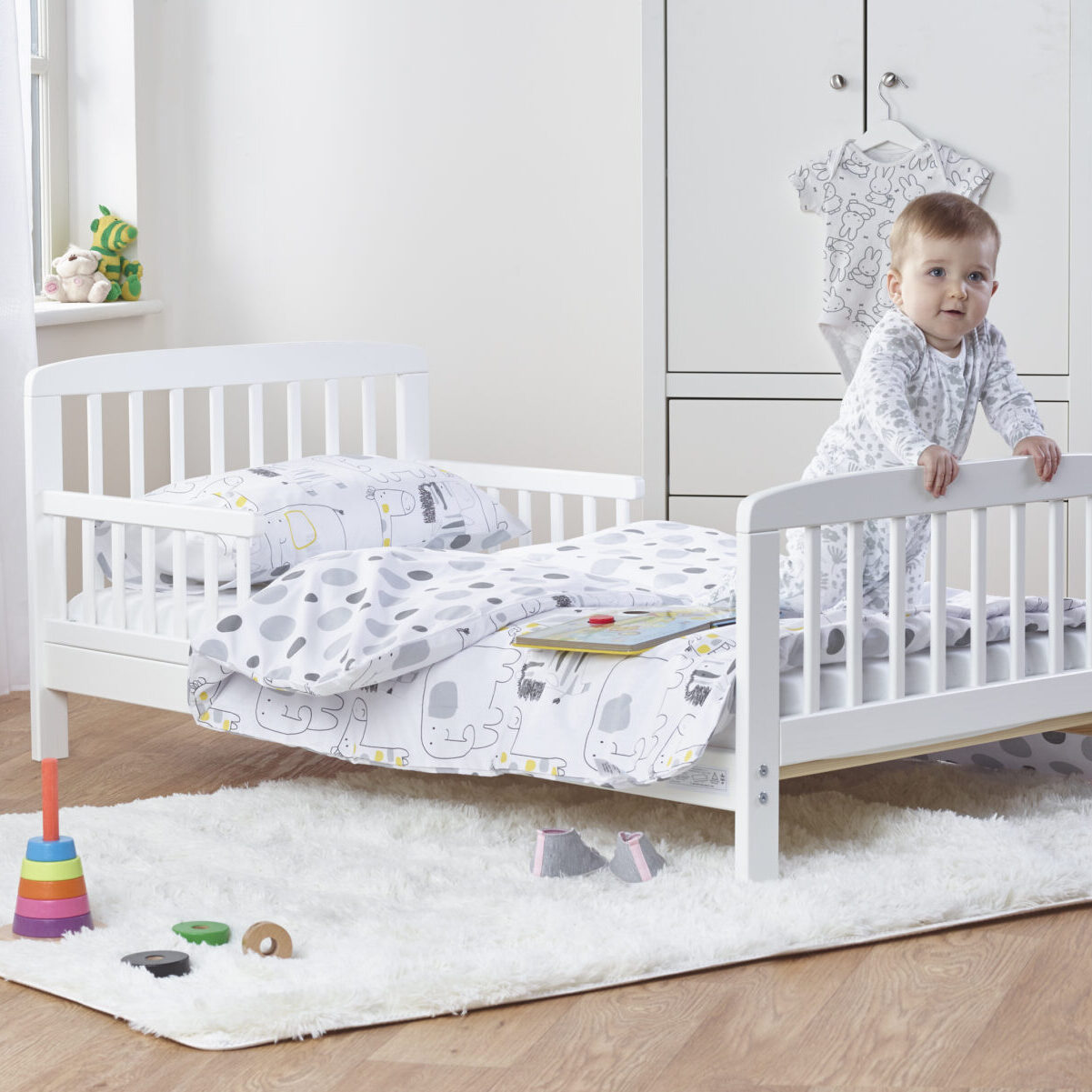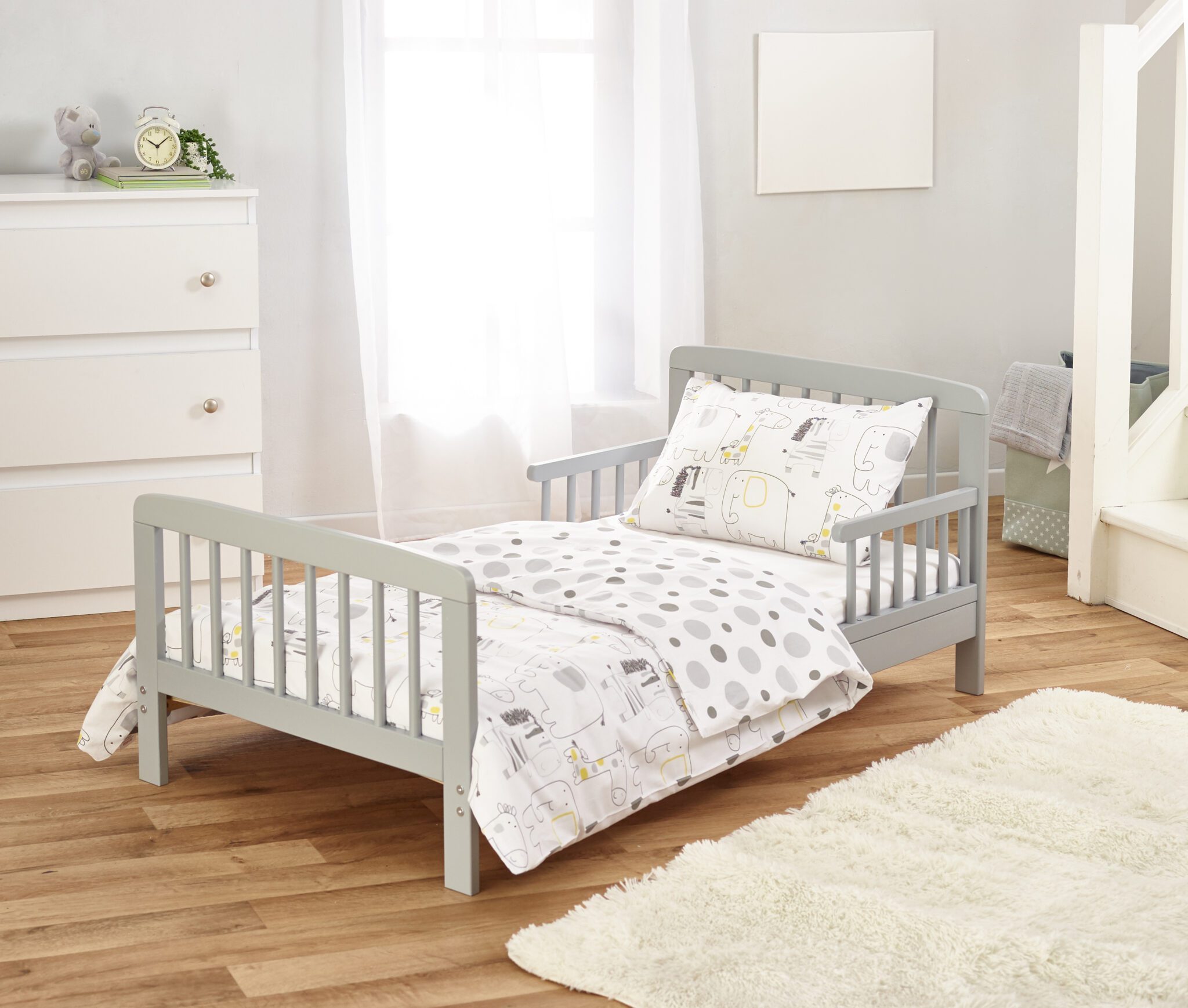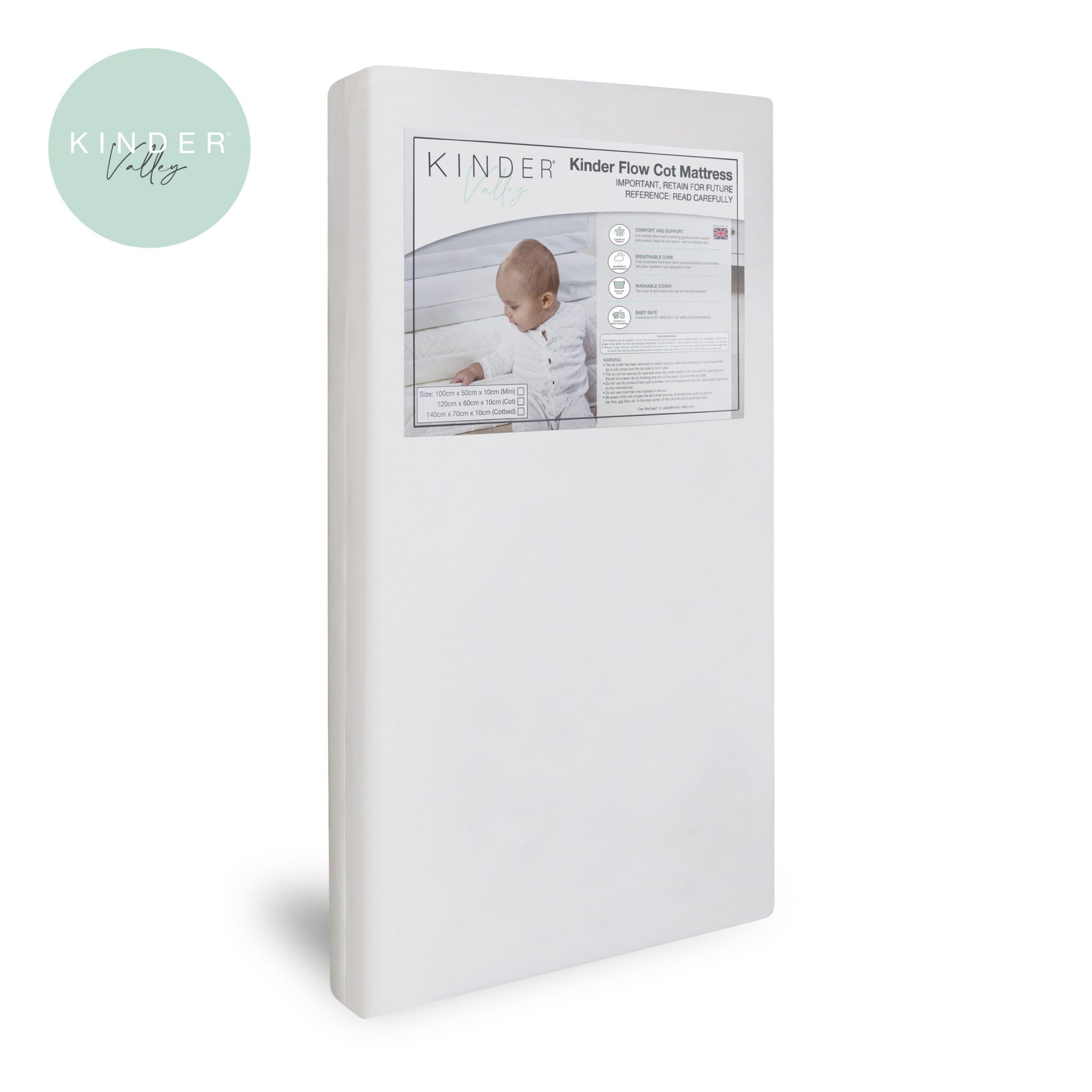 Sydney Toddler Bed Grey with Kinder Flow Mattress with Side Rails | Kids Bed
Sydney Toddler Bed Set
1 in stock
More about the Sydney Toddler Bed Grey with Kinder Flow Mattress with Side Rails | Kids Bed
Toddler bed crafted from durable solid pine wood
A home away from home
The low to ground base and sturdy structure ensures maximum safety
This Sydney Grey Toddler Bed Bundle is ideal for the transition from a cot to a Big Bed. The bed frame is made from durable pinewood with smooth slimline dowels and is incredibly easy to assemble with all instructions and tools included. The Toddler Bed has sturdy wooden slats that form a solid base, which is low to the ground for easy access, and added safety side rails to prevent falls. It has a painted finish in timeless White that will look great in any child's bedroom or nursery.
This Sydney Toddler Bed bundle comes with our Kinder Flow Mattress. The Mattress contains a specific nursery grade, high-density poly-fibre insert, which provides posture support & comfort. The high-density polyester pad allows amazing heat dissipation from the body to minimise sweating and create a comfortable sleep for your toddler. The Mattress cover is water resistant, yet breathable and can be removed to wash in case of any accidents.
We understand that the safety of your toddler is paramount, that's why we test all of our children's beds and furniture to ensure they meet the strictest of safety procedures.

MANUFACTURED IN BRITAIN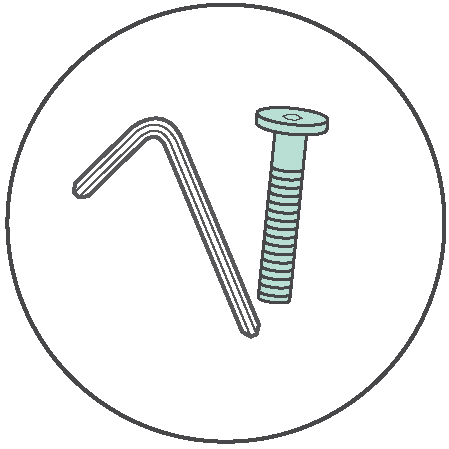 Easy Assembly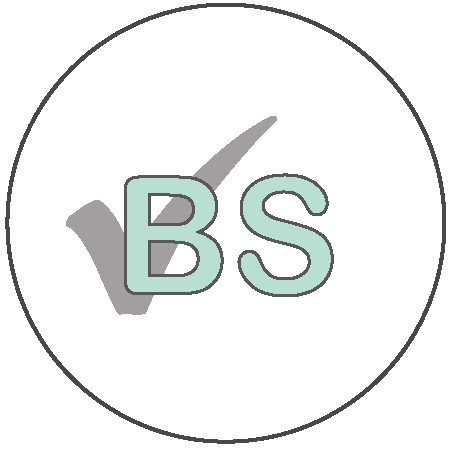 Conforms to British Standards
Accessories included
Kinder Flow Toddler Bed Mattress
Assembly required?
Yes
Product Height
77
Product Length
145
Product Width
63
Product Weight
10 kg
Base Dimensions
Base Size: L145cm x W63cm
Warranty
6 months
Material
Pine
Product Type
Toddler Bed
Stand Supplied
No
Age suitable to use
From 18 Months
Product Code
63013