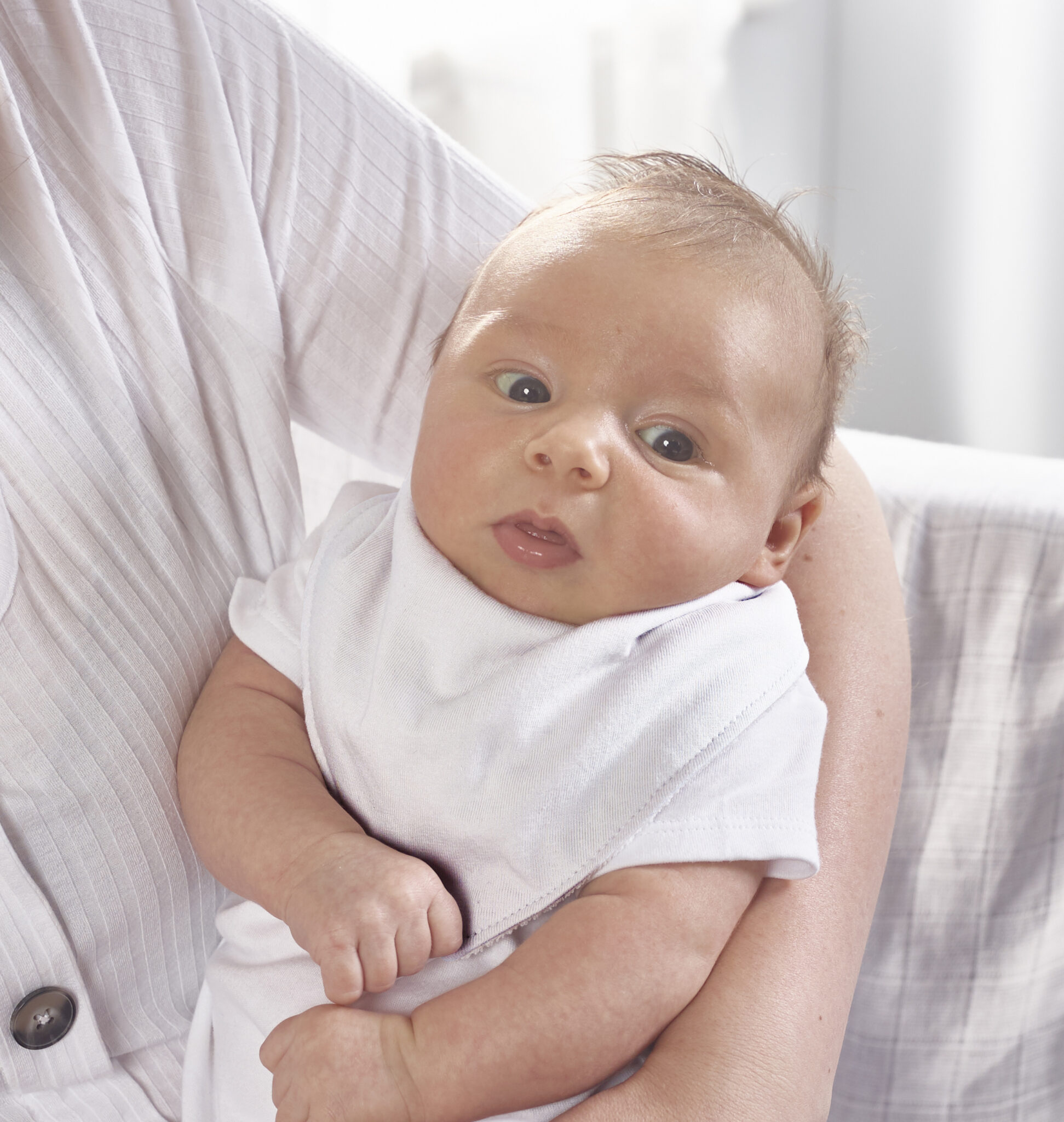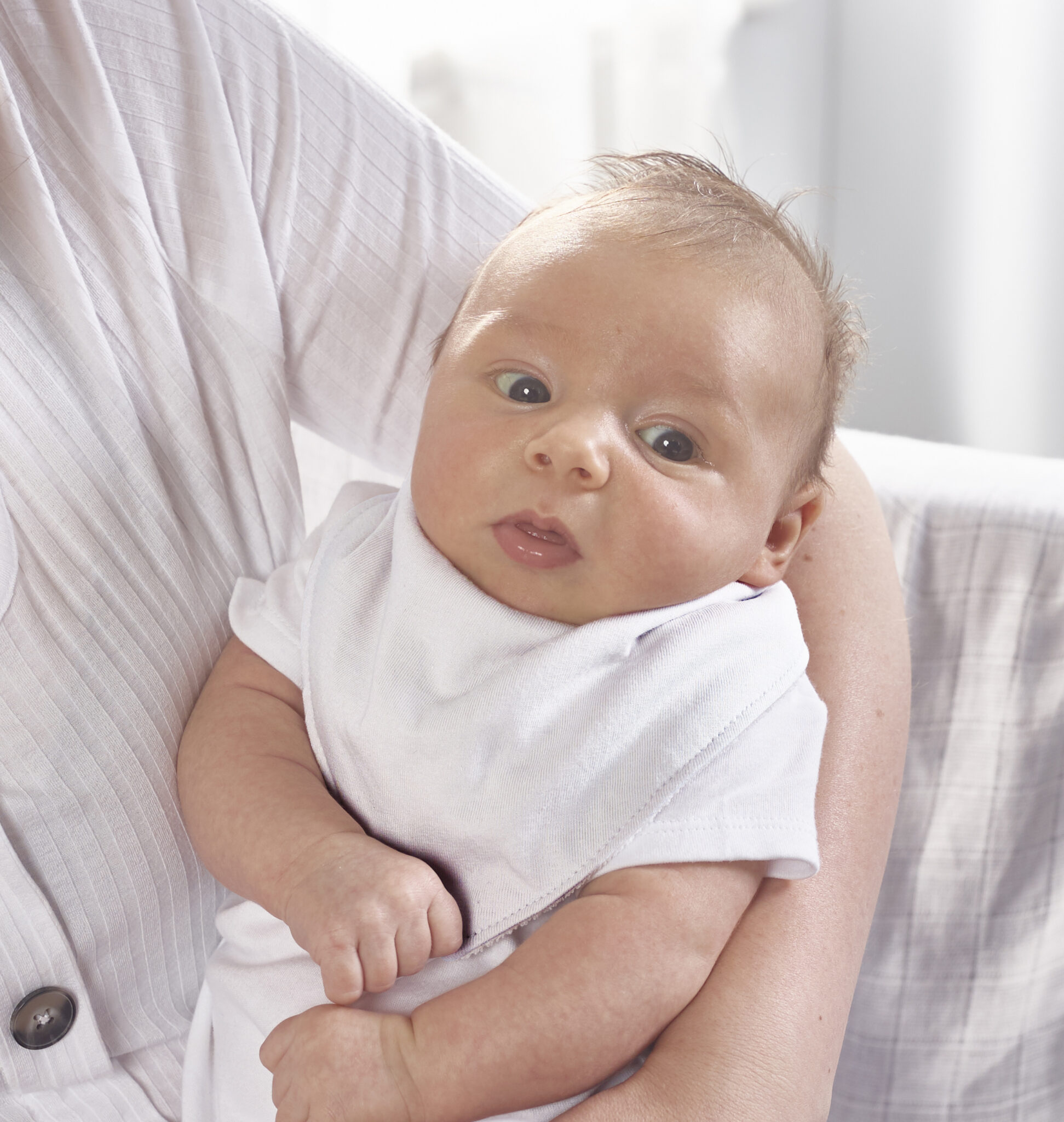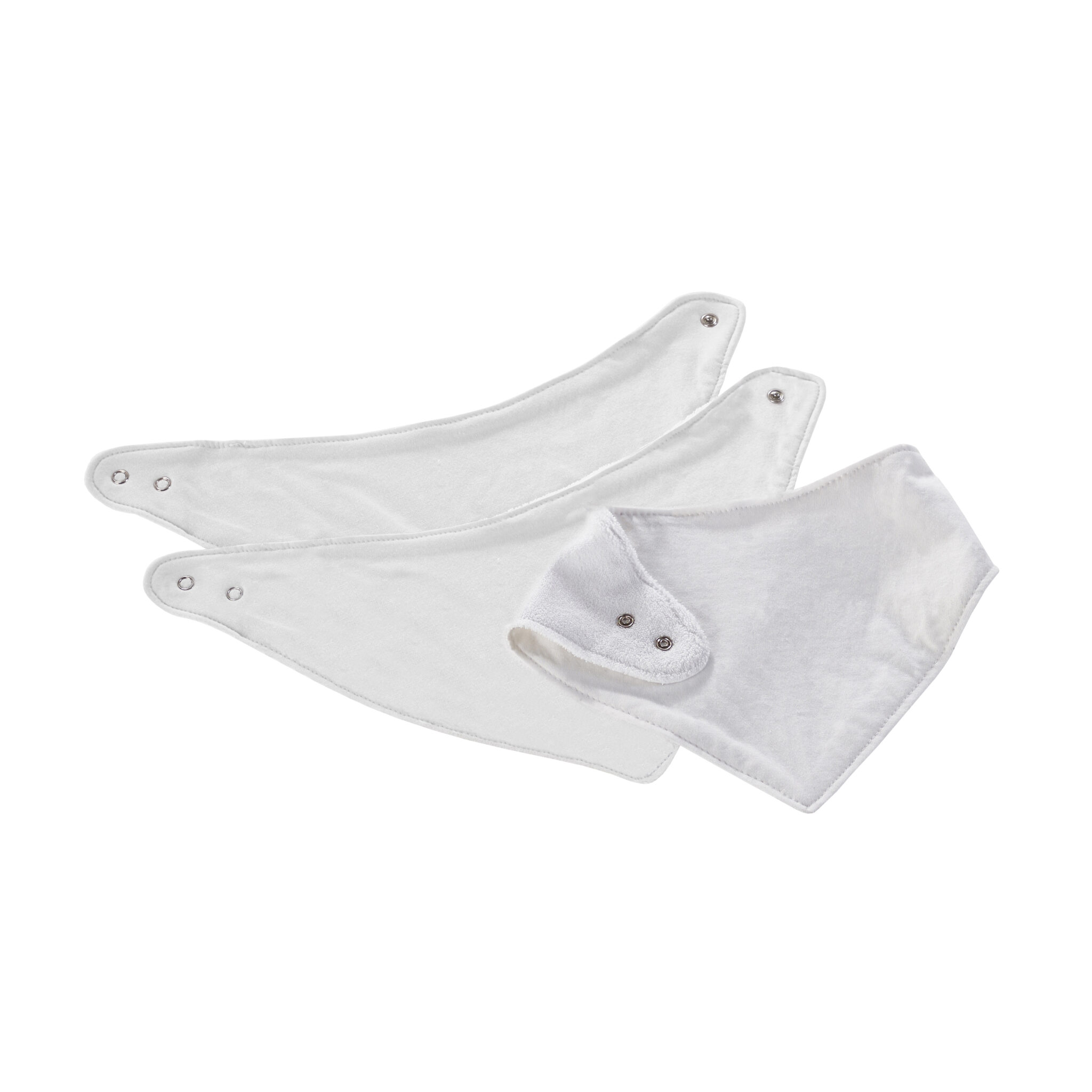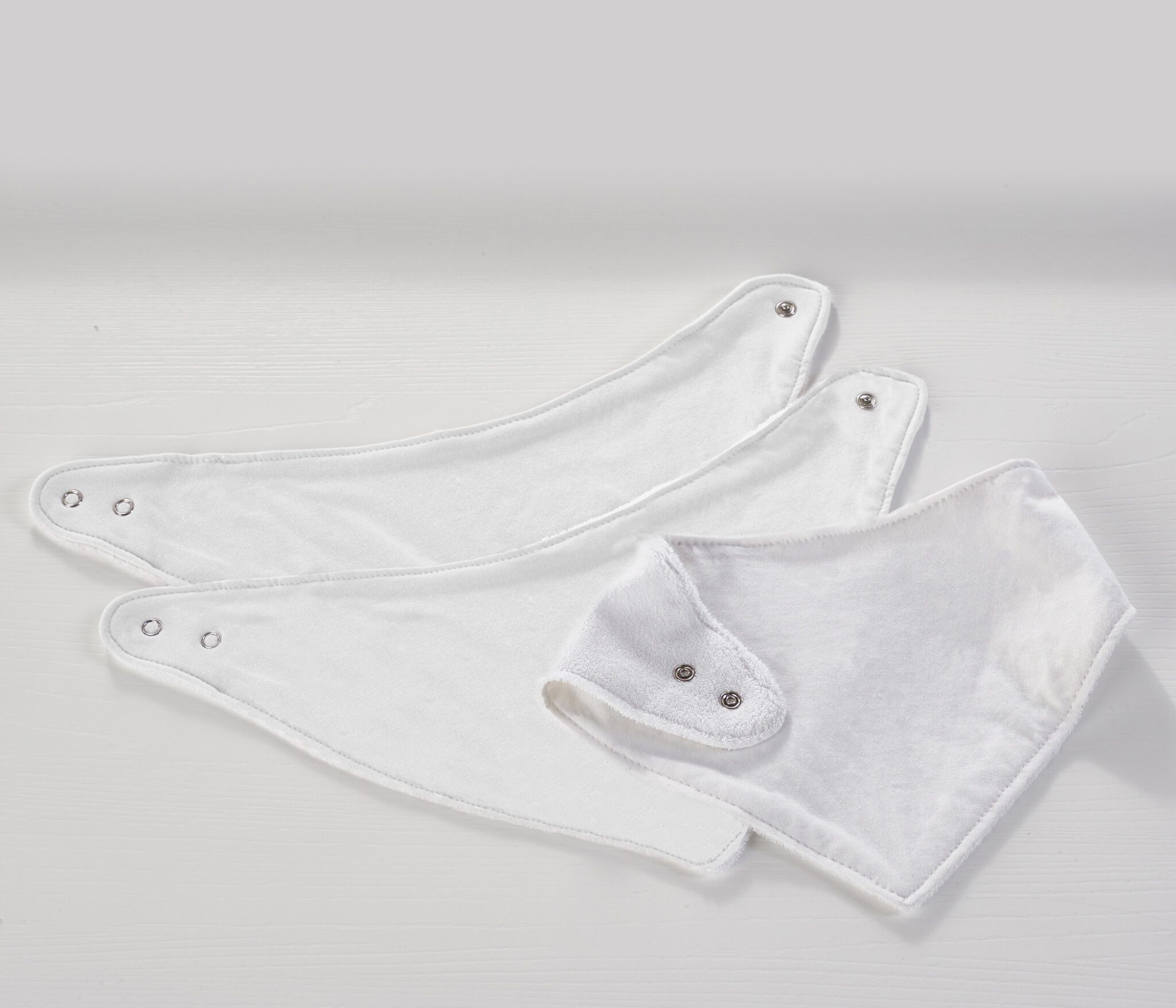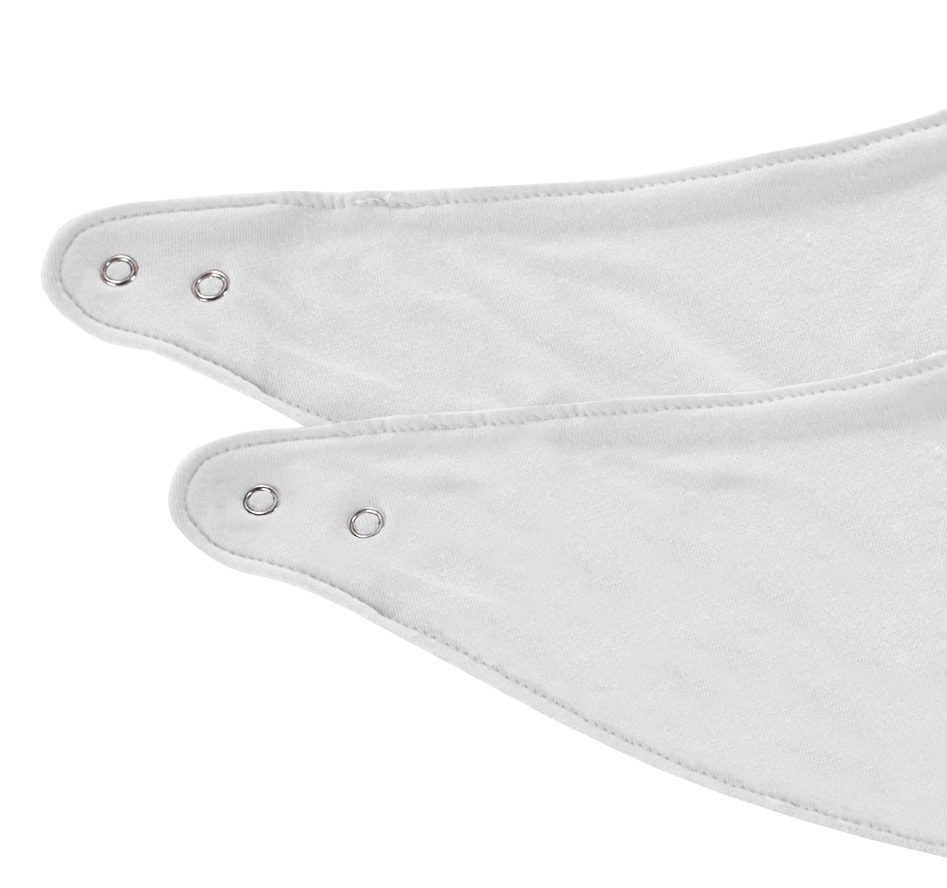 Suitable for newborns
Sold out
3 Pack Dribble Bibs White
Specialist Nursery Textiles
Out of stock
More about the 3 Pack Dribble Bibs White
you and your little one will be ready for every meal of the day
Gentle against delicate skin
Machine washable
With this set of classic white baby bibs, you and your little one will be ready for every meal of the day.
This pack includes three white baby dribble bibs. We have ensured that attaching the bib is as easy as possible as we know that keeping your little one happy is paramount. Each bib has two poppers which can be lightly squeezed together to attach either side.
Each bib is suitable from newborn and made from 100% cotton ensuring they gentle against delicate skin.

MANUFACTURED IN BRITAIN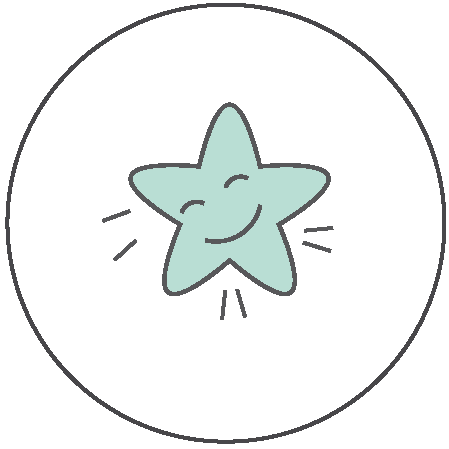 Comfort and Support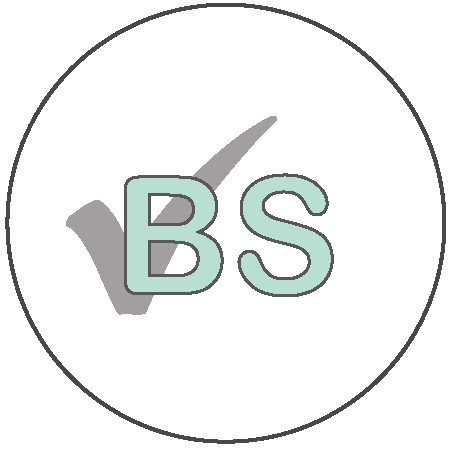 Conforms to British Standards
Assembly required?
No
Product Height
1 cm
Product Length
20 cm
Product Width
40 cm
Product Weight
0.3kg
Warranty
6 months
Material
Polycotton
Product Type
Textile
Stand Supplied
No
Age suitable to use
From birth
Product Code
117003